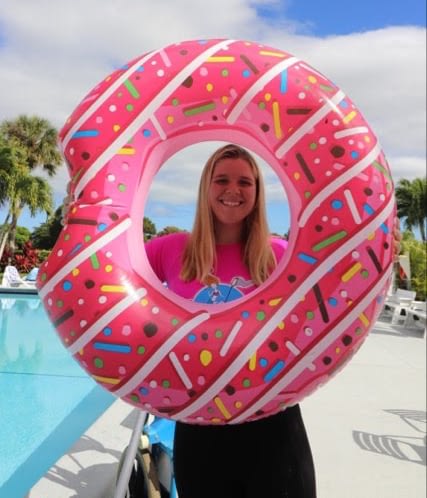 About Lady Aqua: Hannah Waddell
Hannah Waddell is the founder of Lady Aqua Pools. Hard work and helping others has always inspired Hannah. She knew at a young age that her purpose in life is to help others. When she was a young girl she would help her father clean pools during the summer. In her first semester of college she soon realized she had so many goals and owning a business was how she was going to reach them. She looked around at where to start and eventually took a dive into the pool industry where she had knowledge and a set agenda to make every customer happy. Pools are used for therapy, entertainment and a lifetime of memories. Hannah firmly believes in honesty and that each customer must know what they are swimming in. Hannah sends her customers a weekly water analysis report card. Hannah plans to educate pool owners with her Lady Aqua YouTube videos.
Feedback from our customers
We've been clients on Lady Aqua over two years and LOVE the service we get. We had four different pool cleaning companies service our pool until we met Lady Aqua. With the other companies, we never knew when our pool was serviced. Their service was so inconsistent that I frequently called multiple times to get status because they didn't return their calls. Also, the pool smelled like chlorine which would flare up our kids' eczema. We are so thankful to Lady Aqua. The pool is well taken care of, we get status reports when the pool is cleaned, and even though we don't have a salt water system, the water feels good and has no smell. We get to enjoy our pool WAY more often because we never worry about the kids or our skin. Give them a try. You will be amazed by the way Lady Aqua takes great care of customers and their pools.
Hannah is outstanding. Always on time and so professional. She recently just started cleaning my pool and always keeps it clean and blue. She is super kind and trustworthy which is very important. She's been the best I've had.